Bookstores
Looking to buy textbooks for class, a new laptop, or Hoya gear for the next athletic game? Look no further than to your Georgetown Barnes & Noble Bookstore!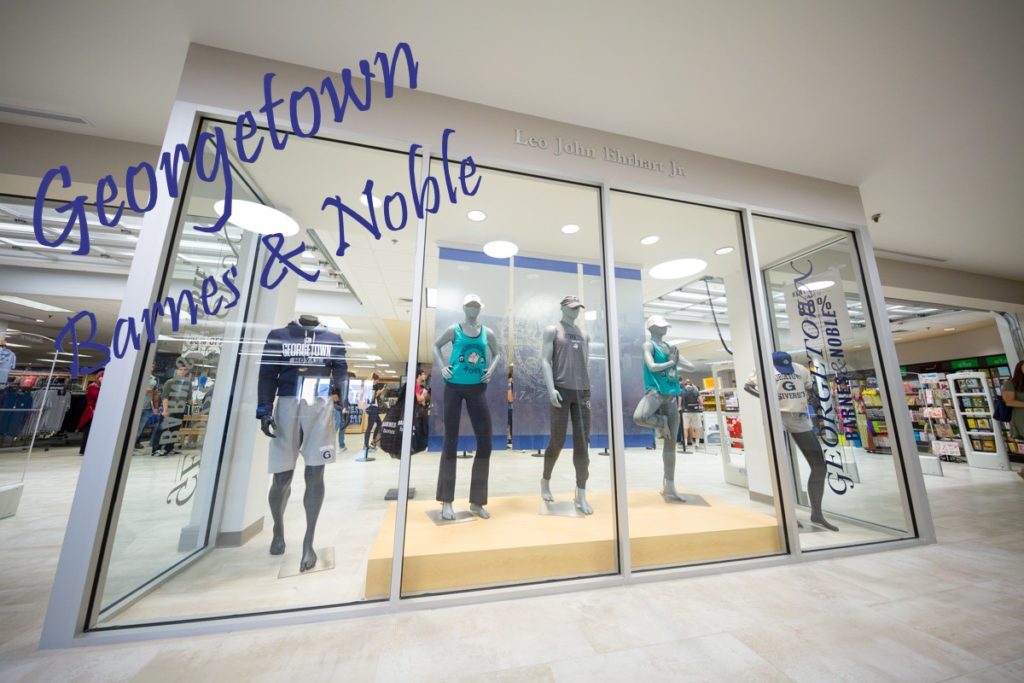 With everything from school supplies to New York Times bestseller novels, the Georgetown University Bookstore is your one-stop-shop. We'll even price-match Amazon to items available on our website! Georgetown has 2 campus bookstore locations. The Main Campus Bookstore is located in the Leavey Center. The Law Center Bookstore is located in the Downtown Campus Athletic Center.

Alta Gracia
Alta Gracia is a collegiate sports apparel company based in the Dominican Republic. It pays its workers a living wage and fully respects their rights of association. Alta Gracia is a subsidiary of Knights Apparel, one of the largest suppliers of collegiate licensed apparel. The entire production and fulfillment process has been verified by the Workers Rights Consortium (WRC). The WRC is an independent monitoring organization for over 175 affiliated colleges and universities.


Apple Authorized Campus Store
Your Georgetown Bookstore offers an everyday institutional discount of Apple MacBooks and iMacs to all Georgetown students, faculty, and staff. This discount means savings all year round for all members of the community. If you are a student looking to purchase a new Apple computer, the bookstore has the recommended product and accessories.

We also offer tech support for Apple and non-Apple products. Check out the Official Georgetown Apple website for more information on products and support.
Contact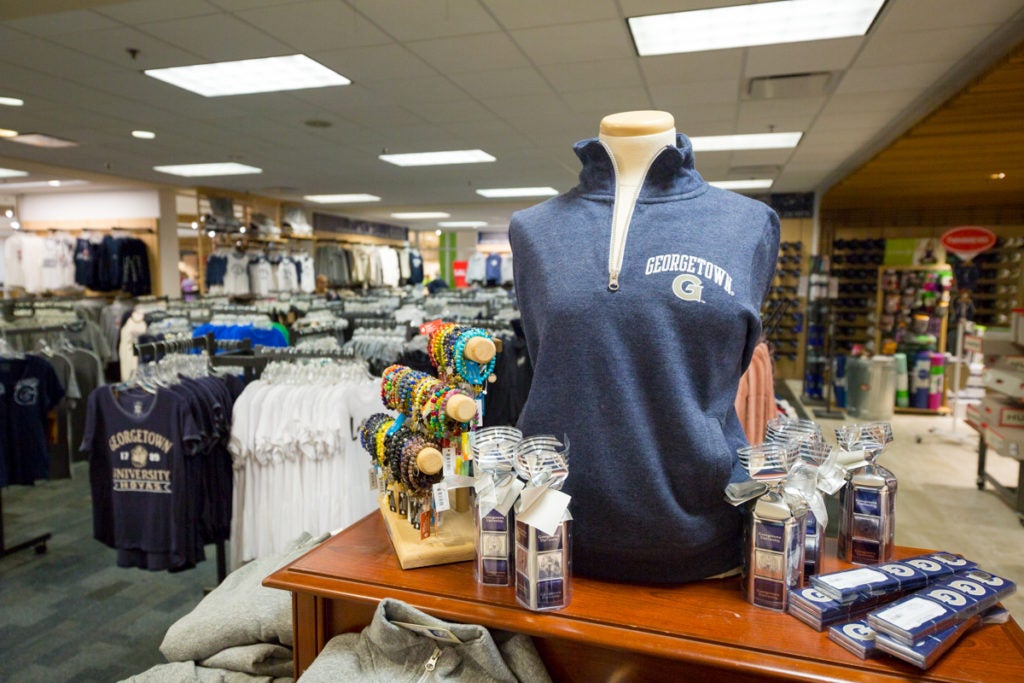 Main Campus Bookstore
General Manager: Sudie Wheatle
Leavey Center
37th and O Streets NW
Washington, DC 20057
Contact info: GUCampusStore@georgetown.edu
(202) 687-7482
Law Center Bookstore
Store Manager: Paul Concannon
Athletic Center
550 1st Street NW
Washington, DC 20001
(202) 662-9676
Georgetown University Bookstore Regular Hours
Monday – Friday: 9:00am – 7:00pm
Saturday: 11:00am – 7:00pm
Sunday: 11:00am – 5:00pm
Spring Break Hours
Friday, March 6th: 9:00am – 5:00pm
Saturday, March 7th: 11:00am – 6:00pm
Sunday, March 8th: 11:00am – 5:00pm
Monday, March 9th: 9:00am – 5:00pm
Tuesday, March 10th: 9:00am – 5:00pm
Wednesday, March 11th: CLOSED
Thursday, March 12th: 9:00am – 5:00pm
Friday, March 13th: 9:00am – 5:00pm
Saturday, March 14th: 11:00am – 6:00pm
Bookstore hours are subject to change based on holidays and Georgetown University's academic calendar. Updated bookstore hours can be viewed on the main bookstore website.