Bookstore
Looking to buy textbooks for class, a new laptop, or Hoya gear for the next athletic game? Look no further than to your Georgetown Barnes & Noble Bookstore!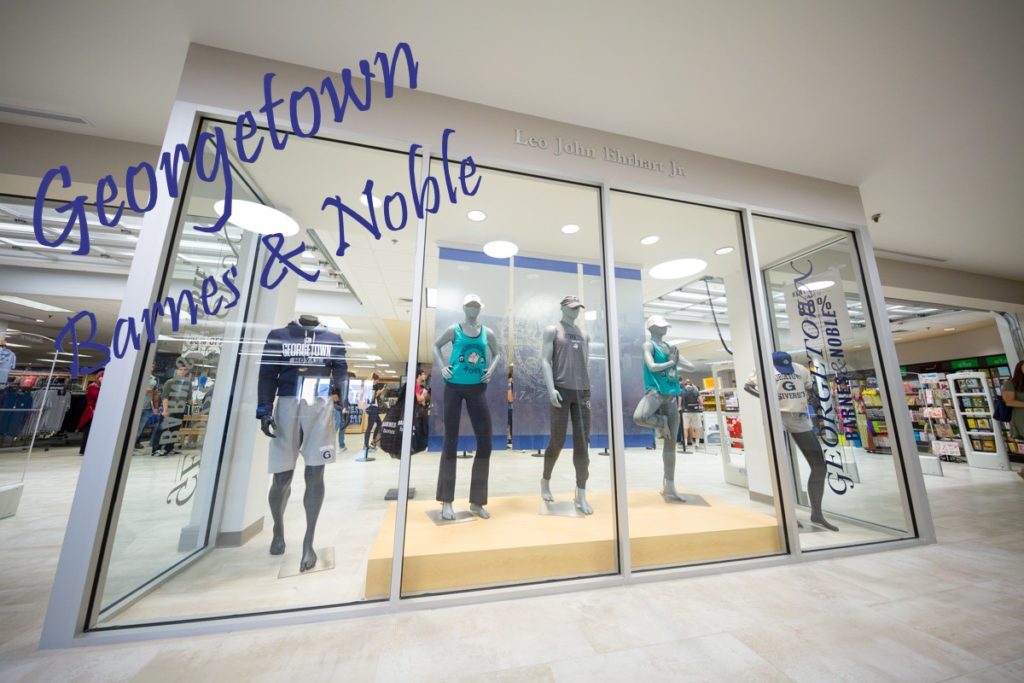 Hours of Operation:
May 9, 2022 – May 19, 2022:
Monday – Friday: 10am – 5pm
Saturday – Sunday: 11am – 5pm
Commencement Weeks:
May 20, 2022 – May 26, 2022
9am – 6pm
May 27, 2022
9am – 7pm
May 28, 2022
8am – 5pm
May 29, 2022
11am – 5pm
Week of Memorial Day:
May 30, 2022
Closed
May 31, 2022 – June 3, 2022
9am – 5pm
Alumni Reunion Weekend:
June 4, 2022
10am – 5pm
June 5, 2022
11am – 5pm
Normal Summer Hours of Operation Beginning June 6, 2022:
Monday – Friday: 9am – 5pm
Saturday – Sunday: 11am – 5pm

Course materials, clothing, and gifts are also available for purchase on the website at georgetown.bncollege.com. Domestic orders over $49 ship for free. We offer some limited international shipping, and rates vary depending on the destination. Please see below for additional details.

Alta Gracia
Alta Gracia is a collegiate sports apparel company based in the Dominican Republic. It pays its workers a living wage and fully respects their rights of association. Alta Gracia is a subsidiary of Knights Apparel, one of the largest suppliers of collegiate licensed apparel. The entire production and fulfillment process has been verified by the Workers Rights Consortium (WRC). The WRC is an independent monitoring organization for over 175 affiliated colleges and universities.


Apple Authorized Campus Store
Your Georgetown Bookstore offers an everyday institutional discount of Apple MacBooks and iMacs to all Georgetown students, faculty, and staff. This discount means savings all year round for all members of the community. If you are a student looking to purchase a new Apple computer, the bookstore has the recommended product and accessories.

We also offer tech support for Apple and non-Apple products. Check out the Official Georgetown Apple website for more information on products and support.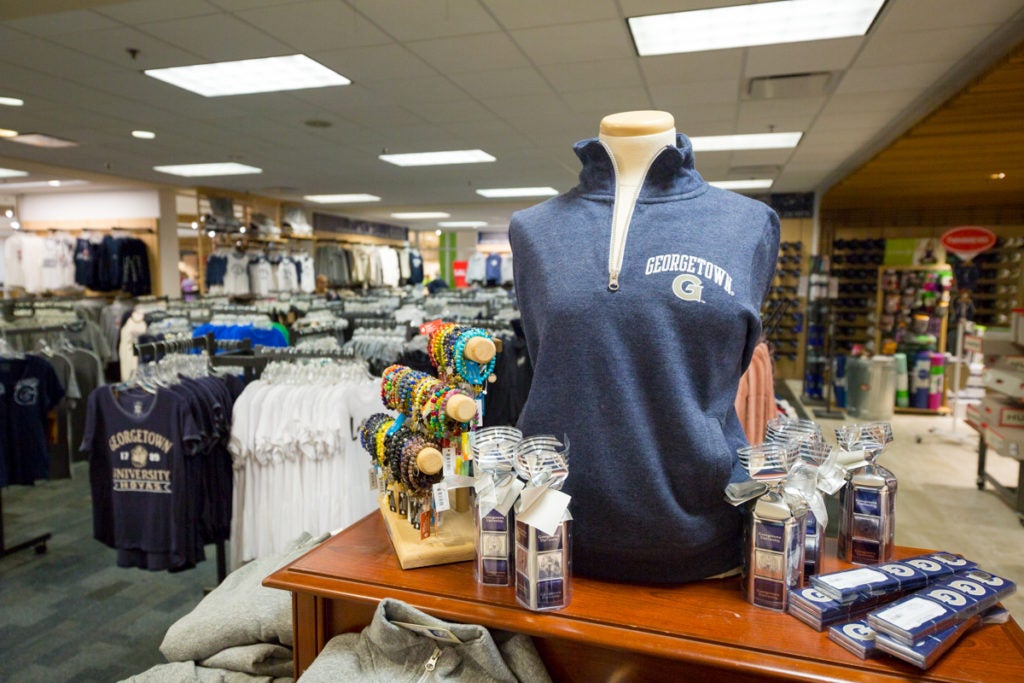 FAQ
If the bookstore is closed, will I be able to make returns or exchanges?
Yes, you can mail your item(s) back to the bookstore and we will process your returns or exchanges.

Is shipping FREE for purchases and returns?
Any orders over $49 qualify for free shipping within the US. Any returns or exchanges, you will need to pay to ship back the unwanted item(s).

If I need to make changes to my order or have questions about my order, who should I contact?
You can email the bookstore at sm8198@bncollege.com and we will respond within one business day.

If I still have rentals from a previous semester and want to return or purchase them, how do I do so?
Email the bookstore at sm8198@bncollege.com and we will provide instructions on shipping your rentals back to us for FREE, as long as you are in the US. We will also confirm your rental purchases but you will need to do so before Wednesday, August 26, 2020.