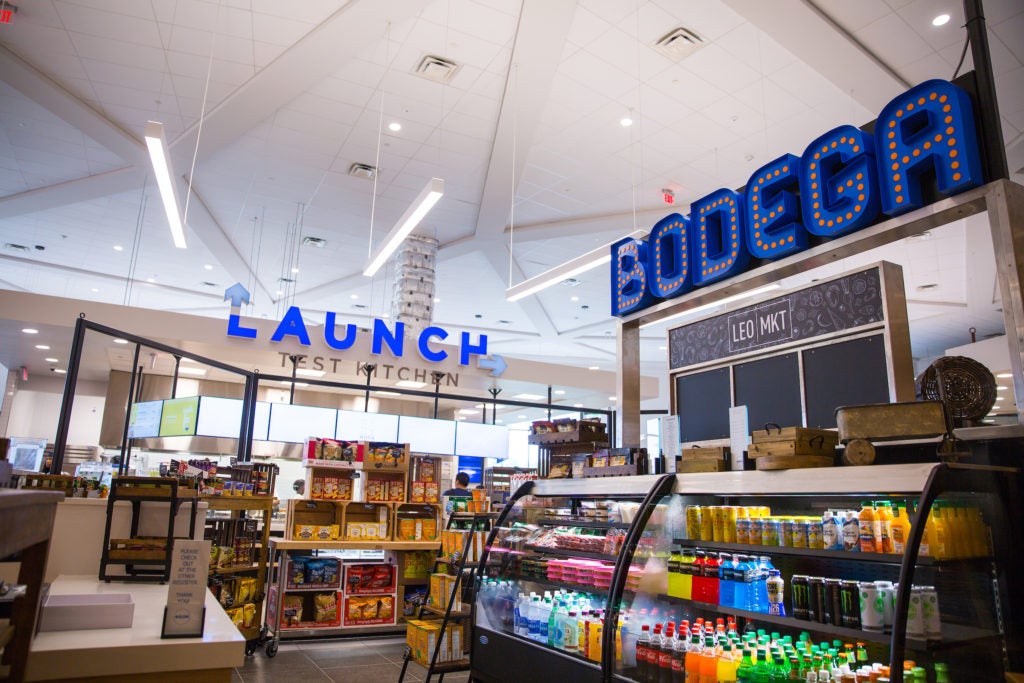 Hoya Hospitality
Welcome to Hoya Hospitality, your dining provider at Georgetown! We offer a variety of options, available to all members of the campus community, to suit all tastes. If you're looking for lunch with friends or a quick bite on the go, GU dining has you covered. We offer customized dining options that can adapt to a range of dietary restrictions and preferences. Most of our food service venues were recently renovated, and we are excited to show you around!
Locations
No matter what you're in the mood for, GU dining has your tastes covered. From well known dining options like Starbucks to our all-new customized locations, Hoya Hospitality offers a little bit of everything! Today's campus includes six restaurants and the all-you-care-to-eat Fresh Food Company in Leo O'Donovan Hall. Not to mention the renovated Hoya Court in the Leavey Center and the popular Einstein Bros. Bagels in Car Barn.
See some of our on-campus dining locations.
Healthy Eating
At Georgetown we believe that healthy eating should be a top priority for everyone. Visit Leo O'Donovan Dining Hall to meet Georgetown's full-time registered dietitian on campus available to assist in making healthy eating choices. For more information or to meet with the RD to talk about dietary restrictions visit the Hoya Hospitality website. You can also send us a message via this link: https://www.hoyaeats.com/contact-us/ to get started today!

Group Lunches
You don't have to be a student or have a meal plan to enjoy dining on campus. We have a range of options available to everyone, including campus guests and tour groups. If you are interested in holding your next group lunch at Georgetown University, contact Gene at Romero-Eugene@aramark.com. You can also pair the event with a tour of campus!