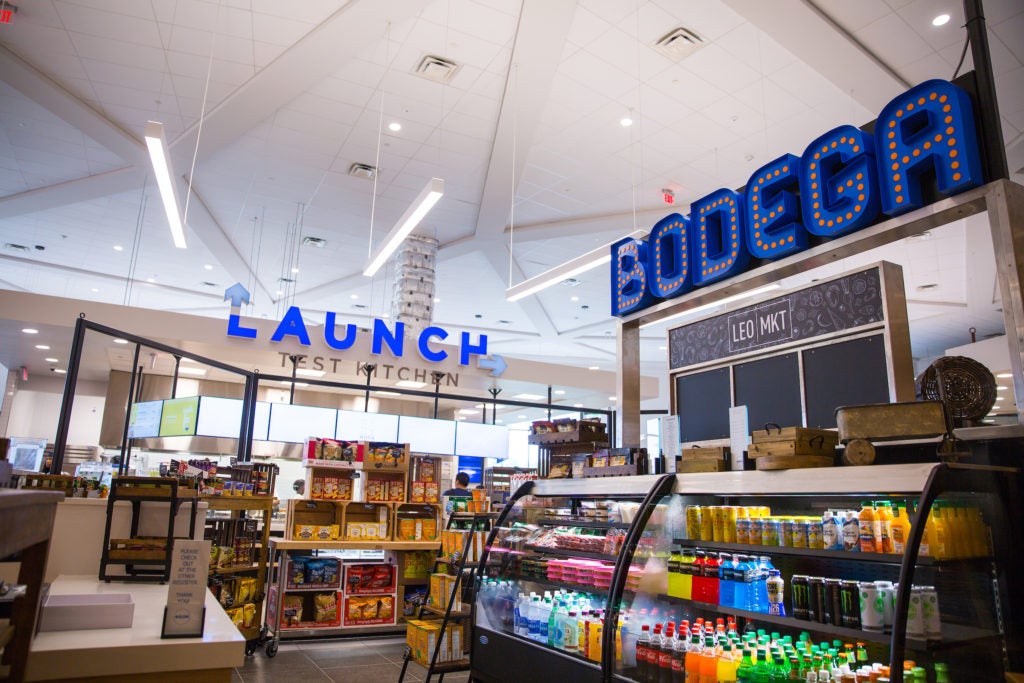 Hoya Hospitality
Welcome to Hoya Hospitality, your dining provider at Georgetown! We offer a variety of options, available to all members of the campus community, to suit all tastes. We offer customized dining options that can adapt to a range of dietary restrictions and preferences.
Our dining program and dining locations have implemented additional safety measures in light of COVID-19. Some of these measures include plexi-shield barriers at all registers, increased protective gear for food service employees, and increased cleaning and sanitation protocols. All food service employees are incorporated in the University-wide COVID-19 testing process as well as daily health attestation and symptom check protocols. Additionally, seating in dining locations has been limited in order to promote appropriate distancing, and takeout options are encouraged.
Locations
Due to COVID-19 safety precautions and the reduction in campus population for the Fall 2020 semester, we have modified the structure of the campus dining program. The Table @ Leo's offers breakfast, lunch, and dinner seven days a week. Royal Jacket, located in the Leavey Center, will supplement the program and offer dining on the North end of campus.
See some of our on-campus dining locations.
At Georgetown we believe that healthy eating should be a top priority for everyone. Visit Leo O'Donovan Dining Hall to meet Georgetown's full-time registered dietitian on campus available to assist in making healthy eating choices. For more information or to meet with the RD to talk about dietary restrictions visit the Hoya Hospitality website. You can also send us a message via this link: https://www.hoyaeats.com/contact-us/ to get started today!