Catering Services
Georgetown Catering Services welcomes the opportunity to serve you! We pride ourselves on offering an outstanding array of food and beverage selections designed to meet a variety of needs. We are dedicated to providing you with true hospitality and exceptional service. From coffee breaks to elaborate dinners, our staff is happy to customize a menu to suit your event needs. Whether you are planning a small office luncheon or a large departmental function, Georgetown Catering has you covered. For more information, please visit our Georgetown Catering website or call us at (202) 687-3395.
Did you host an early meeting this morning and skip breakfast? Is your schedule for the day so tight that you'll have to skip lunch? Don't let your busy schedule leave you hungry. We have menus designed specifically for on-the-go hardworking people like you.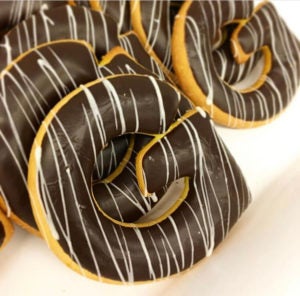 You can place your order directly through our website and receive immediate confirmation. This online ordering platform also allows you to view past orders or review details of upcoming events.
We also provide offsite catering services and would love to host your event at the Hotel and Conference Center. For more information, please call us at (202) 687-3218 or visit the Hotel & Conference Center website.